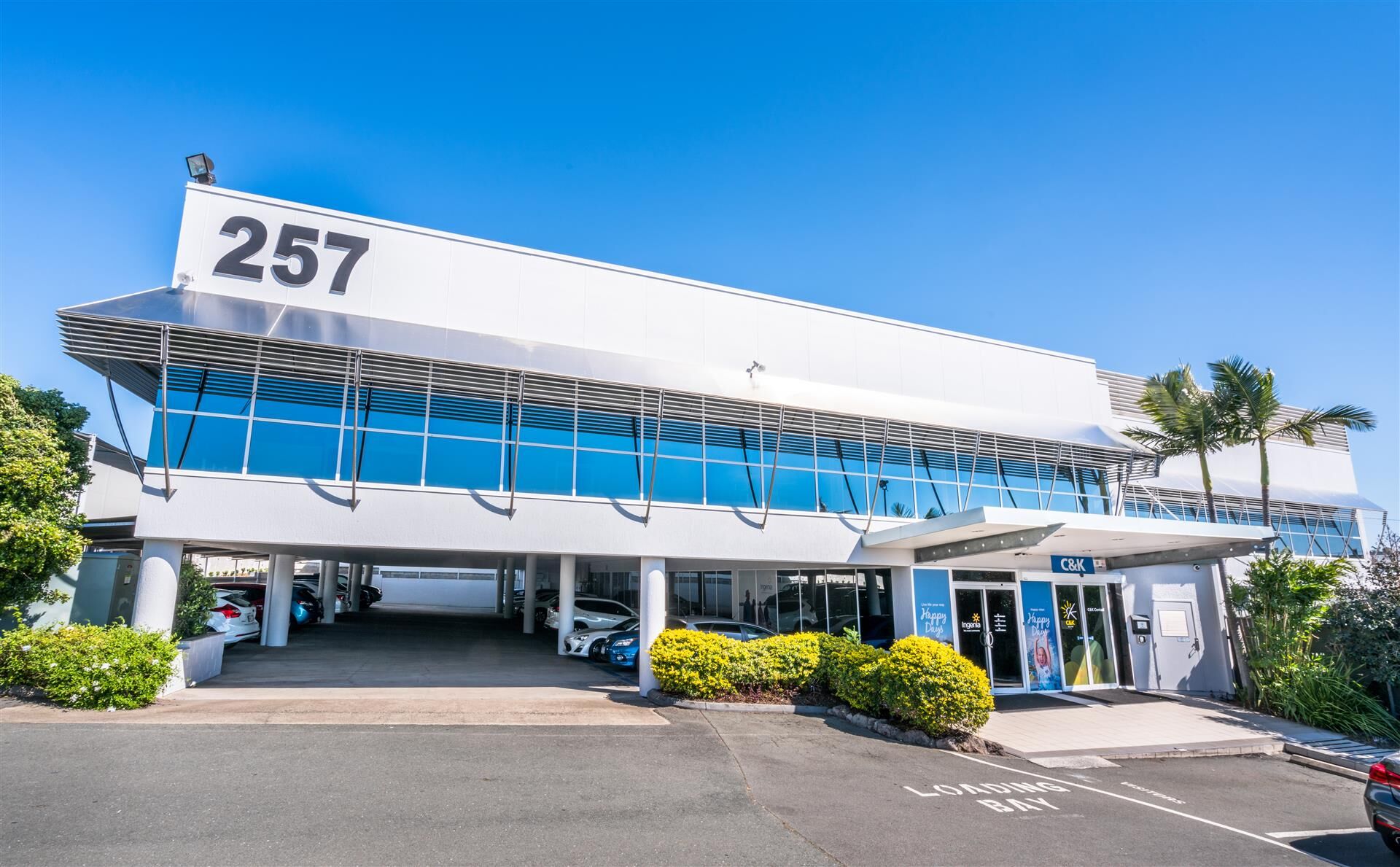 An Australian limited liability partnership (LLP) has been established to help fund the purchase of the property, encompassing three buildings at 255-257 Gympie Road, Kedron, for A$21,520,000.
A total of 296 $A50,000 units in Augusta Kedron Partnership are being offered for sale through Mike Houlker, Samara Phillips and Sarah Prebble of Bayleys' Auckland-based Investment Products & Syndication division. The offering, which is open to New Zealand and Australian investors, closes on March 18.
"This is a well located, high exposure property with five established tenants and annual fixed rental growth, and is offering investors an attractive income return paid monthly," says Phillips.
"The offering is forecast to make cash distributions to investors of 6.10% per annum, after Australian and New Zealand tax, for the periods ending 30 June 2019 and 30 June 2020. The returns will be paid in Australian dollars so New Zealand investors have the option of either depositing them into an Australian dollar bank account – perhaps to help fund visits to Australia -- or converting to New Zealand dollars."
Augusta Funds Management executive director Bryce Barnett says the property comprises three well-presented buildings with a total net lettable area of 4,579 sq m on an 8,909 sq m site.
"We are conservative in our investment approach and understand that our investors want us to focus on preservation and growth of capital and sustainability of monthly returns and this offering was chosen with that at the forefront of our considerations," says Barnett.
"The property is 100 per cent leased with a weighted average lease term (WALT) of 7.3 years and has assured rental growth through fixed annual rent increases of between three and four per cent across all of the leases."
The anchor tenant is Creche & Kindergarten Association (C&K) Childcare which was established in 1907. "It currently has around 400 childcare centres, making it one of Queensland's largest not-for-profit early childhood education providers," says Barnett. "Its newest flagship childcare centre was completed on the site in 2018 with an initial 15-year lease term. They have also established their national administration office in another building at the property on an initial 10-year lease until 2028."
Barnett says C&K Childcare's two leases generate 54 per cent of the offering's income. Other tenants include ASX listed aged care provider Ingenia, in recently refurbished offices, and multinational paint manufacturer and marketer Dulux which has had a retail outlet on the site since 2007.
The property also has 136 car parks and the buildings have a low 33% site cover, says Barnett. "This opens up add value expansion and development options in future."
Barnett says the location of the property is also a major strength. "The established and popular inner northern suburb of Kedron is around seven kms from the Brisbane CBD and the demographic of the area provides substantial demand for childcare facilities.
"The property also benefits from its high exposure position with two road frontages including 80m of frontage to Gympie Road, a major arterial with an average passing dally traffic count of over 70,000 vehicles. It is also only 500 metres from the Airlink Tunnel and close to public transport and shopping centres. In our opinion, these features of the property's location support a high underlying land value."
Offering investors access to Australian property will continue to be a key strategic focus of Augusta Funds Management, says managing director Mark Francis "We see investment in this Australian commercial property as a great way to diversify our clients' investment portfolios and benefit from Queensland's current strong economic conditions and growth. Bryce Barnett has over 20 years' experience in identifying, managing and syndicating Australian properties and we currently have 11 properties in Brisbane with a value of approximately A$136 million under management."
Francis says Augusta's focus will continue to be on Brisbane and the wider Queensland area given its relative value advantages over Sydney and Melbourne. "The Queensland properties we currently manage are performing well, with the majority showing good capital growth in recent years.
"Queensland's GDP growth of 3.7 per cent remains ahead of the Australian national average of 2.6 per cent and infrastructure and major projects along with significant roading and rail upgrades continue to create positive business and investor sentiment."
Applications for units in Augusta Kedron Partnership can be made via a Product Disclosure Statement available from Bayleys or by visiting www.australianinvestment.co.nz. Details on how the forecast pre-tax return is calculated and the risks associated with the investment can also be found in the Product Disclosure Statement.